Business intelligence (BI) includes the tools and processes used to collect, transform, and analyze business data to uncover and apply insights to improve business performance.
BI includes the tools and processes used to gather, analyze, and format data that is used to aid in business decision-making. Though BI is commonly used to describe the spectrum from identifying and removing obstacles in critical processes to basic predictive analytics that identify future trends, BI usually refers to the harnessing of data to inform daily decisions and management.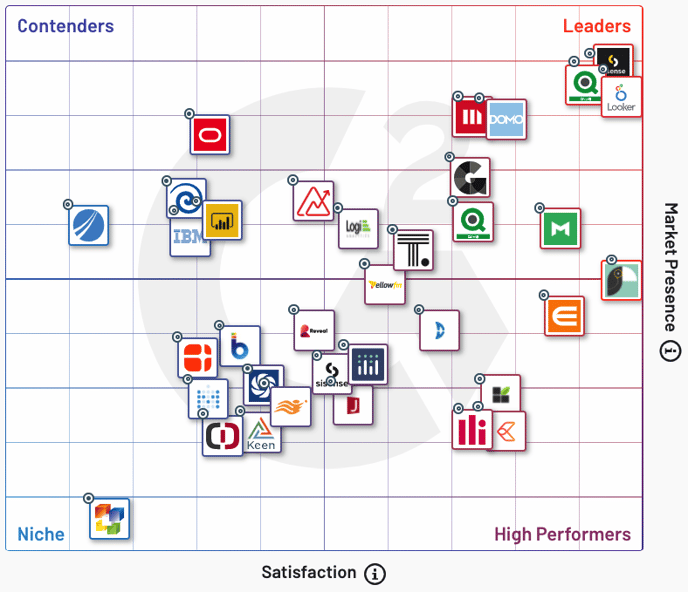 G2 Business Intelligence software matrix
Early BI toolsets were costly, and typically required IT staff to manipulate to provide value to the business. However, it was the introduction of self-service BI in 2004 that rapidly propelled BI tools and practices to a necessity for managing the business. Most businesses now opt for self-serve BI tools for most needs, as it provides managers with flexibility and immediate access to analysis and data views when needed.
Current BI is driven by software tools with features simplifying and accelerating the ability to extract and apply large volumes of business data:
Import data while transforming and cleaning
Provide data visualization beyond simple tables and charts
Create custom dashboards for each user
Function as a complete self-service solution
Perform predictive analytics
Maintain security and multi-user tracking
Learn more about Arcalea's Business Intelligence practices here.