Lead scoring calculates the interest of the prospect in the brand, while lead grading calculates the interest of the brand in the prospect or customer.
Lead scoring calculates the value of prospect attributes (interest, knowledge, etc.) and the prospect's current position in the customer journey (awareness, decision, etc.) in order to determine the likelihood of a purchase. Lead grading calculates the value of the prospect to the brand (cultural fit, LTV) to evaluate value to the brand (and validate efforts to attract and retain).
Lead Scorecard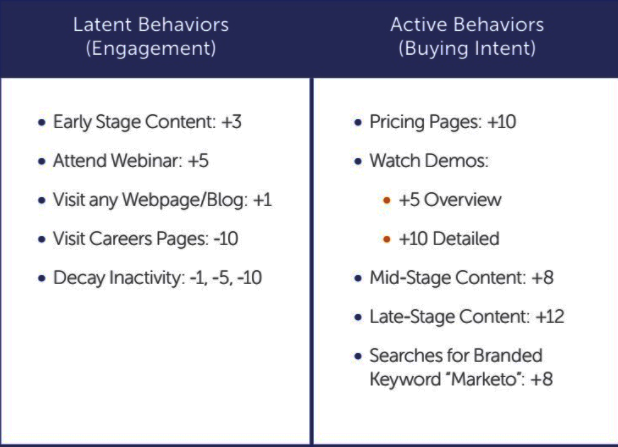 In both cases, the prospect's data is collected and evaluated against a scorecard (whether manual or automated), which then accelerates and standardizes sales decisions across the brand. Marketing automation collects data from the sales database, CDP or CRM, and other sources, to automatically calculate score and grade by comparing thousands of actual prospect and customer attributes in real-time. As a result, marketing automation can function to improve and accelerate the sales model if all participants in the process provide input into the scoring and grading attribute definition and measurement (e.g., creating the scorecard to be used in automation).
Learn more about marketing automation here.