Closed-loop marketing ties together all marketing and sales efforts throughout the customer journey, providing powerful data to drive business performance.
Closed-loop marketing (closed-loop framework or closed-loop reporting) connects all marketing and sales efforts in order to gain insights for decisions that drive revenue. By tagging all customer touch-points, marketers can use data analytics and attribution modeling to quantify the relative value of each customer touch or interaction. Analysts use this to determine:
What source provided the lead
What marketing effort(s) helped the lead convert
Amount of revenue created
Amount of expenses incurred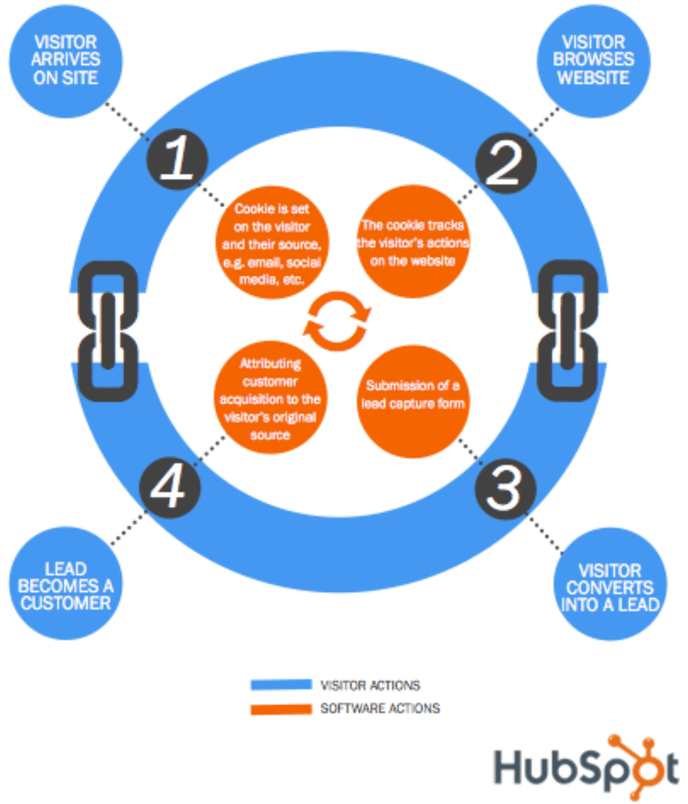 Touch point tagging is often a small tracking code on all brand content or tracking URLs that capture referral sources. A CRM or similar tool captures these data points and makes them accessible to company analysts.
Achieving a closed-loop framework is a significant step for marketers. As a result, they can analyze the impact of brand interactions with a customer, developing strategies and tactics that align with customer behavior and increase revenue.
Learn more about planning for insights here.