While the original Share of Voice (SOV) was a brand's share of the total ad space for their category, the explosion of new channels has created new SOVs within each medium.
While originally SOV was used by dominant brands as a surrogate measure of brand awareness and market share, the available space for voice has multiplied. Now brands can measure their social media SOV, their news program SOV, organic SOV, etc. Rather than serving as a stand-in for the degree of market dominance of large brands, each smaller SOV serves a more focused proxy calculation for actionable KPIs. For example, a brand that depends on social media as a main distribution channel might focus on smaller but highly relevant SOV questions:
"What percent of social media conversations were about the brand versus the total social media conversations for the product category? What percent had positive sentiment?"
These new spaces are now used as proxy calculations for a wide range of targeted, relevant performance, and brands use marketing to target critical components of their customer journeys.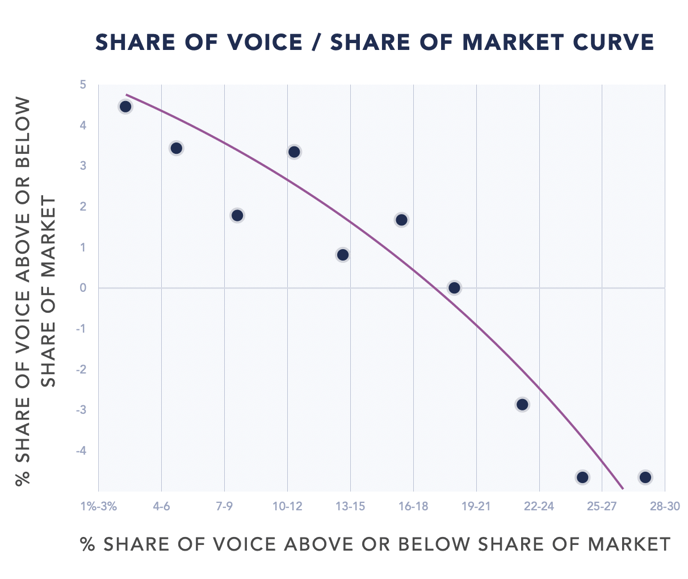 Learn more about Share of Voice (SOV) here.