Arcalea uses a "hub & spoke" methodology to increase brand perception and equity through industry-relevant, quality content.
The primary focus is to increase brand awareness, brand perception, and equity, by positioning brands as a natural leader in the digital space through the development of industry-relevant content. To accomplish this, brands must be known to search engines for contextual keywords. These are created on-page by writing about topics in the form of informational, in-depth blog posts that convey to Google and other search engines the general business functions and caliber of the brand.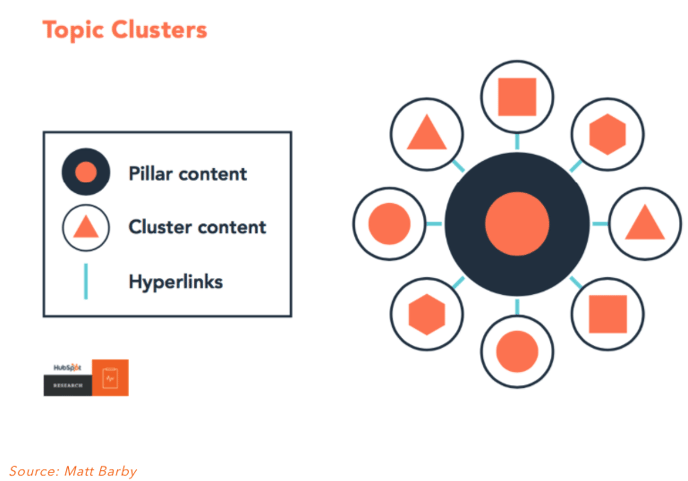 The Hub & Spoke strategy aids the planning, organizing, and creation of ongoing scheduled content. Each quarter, for example, a Hub post is created based on search volume opportunity, quarterly business goals, and industry seasonalities. The Hub post is a comprehensive, resource-rich article that sets the focus for the quarter. From there, a number of Spoke posts auxiliary to the Hub topic are to be created throughout the quarter to provide specific information and target long-tail keywords.
The reinforcing effects of internal linkages, keyword fortification, and off-page SEO for the Hub and Spoke posts allow brands to demonstrate expertise and establish ownership of industry topics, increasing organic visibility.
Learn more about driving organic traffic here.