By analyzing the market positioning of client and competitor across key digital domains, Arcalea can apply resulting insights for competitive advantage.
Assessing competitor market positioning can identify elements of brand parity and dominance and augment the strategic and tactical plan. Arcalea evaluates brand awareness, digital portfolio health, search presence, e-commerce and user experience. Each assessed element translates into guidance for brands to leverage in gaining market share while limiting exposure and cost.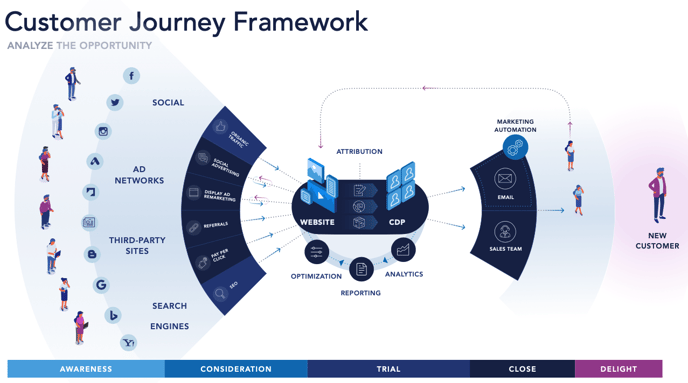 For example, assessing digital portfolio health provides brands with knowledge of competitors' technology stack fingerprint, helping brands understand how competitors are using technology to achieve specific goals. Brands then reduce that competitive advantage through responsive targeted initiatives, including replicating effective site hierarchy, realigning above-the-fold content objects, accelerating martech deployment based on assessed frameworks, and leap-frogging competitive techniques by exploiting the competition's learnings.
Learn more about Arcalea's Quantitative Market Assessment here.