Sales and marketing can align if they jointly determine prospect and company attribute values, and collaborate through the sales process and customer lifecycle.
When building components of the sales process, both sales and marketing become aligned when both participate in key definition and decision points in the sales process. For example, when defining sales scorecards and grading systems, both sales and marketing must jointly assess prospect attributes (interests, affinities, demographics, company size, industry, etc.) in order to define the value each attribute provides in determining sales readiness. Sales experience in negotiating and closing deals adds value in determining how much each attribute contributes to sales readiness. Marketing experience can provide data defining each attribute's relationship to company value: overall customer repeat business, retention, and lifetime value. By defining the scorecard together, both teams work from the same model, supporting each other throughout the customer lifecycle—not just the initial engagement or sale.
Sample Scorecard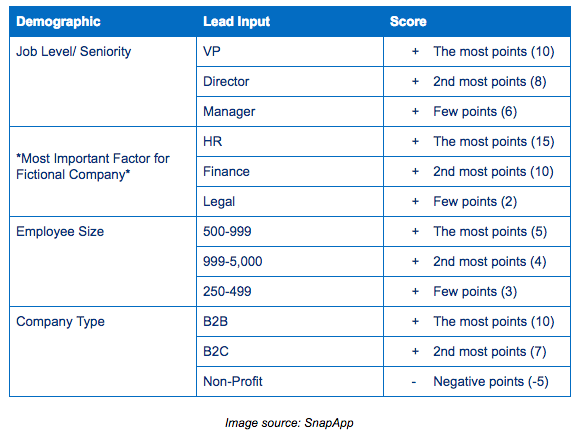 While marketing automation cannot singularly align the teams, it often serves as a catalyst, pushing the brand to better define the customer lifecycle, often for the first time.
Learn more about marketing automation's impact on sales and marketing here.